A few weekends ago I decided to take advantage of what I thought was finally some nice weather…which disappointingly turned into wind and rain…to explore an area of Seattle that I've heard a lot about, but never really been to. Georgetown. It's one of those neighborhoods that you keep hearing more and more about, and I figured it was about time I see what everyone was talking about!
South of Seattle and near Boeing Field, Georgetown is a a mix of old industrial buildings, small shops, and the occasional low-flying airplane. It seemed like on every corner I found something new to draw my attention – pie shops, eateries, a glass blowing studio, music and book stores, and everything in between, including a trailer park mall on Saturdays. One store in particular caught my eye. It is marked by a black and white "Vintage" sign and inside you'll find all sort of unique treasures and furniture that can only be found in a city like Seattle. Old fishing gear, airplane propellers and other oddities surrounded funky tables and chairs all in a welcoming atmosphere. The shop owner was excited to have me take photos and was great to chat with about her latest finds and pieces she loves.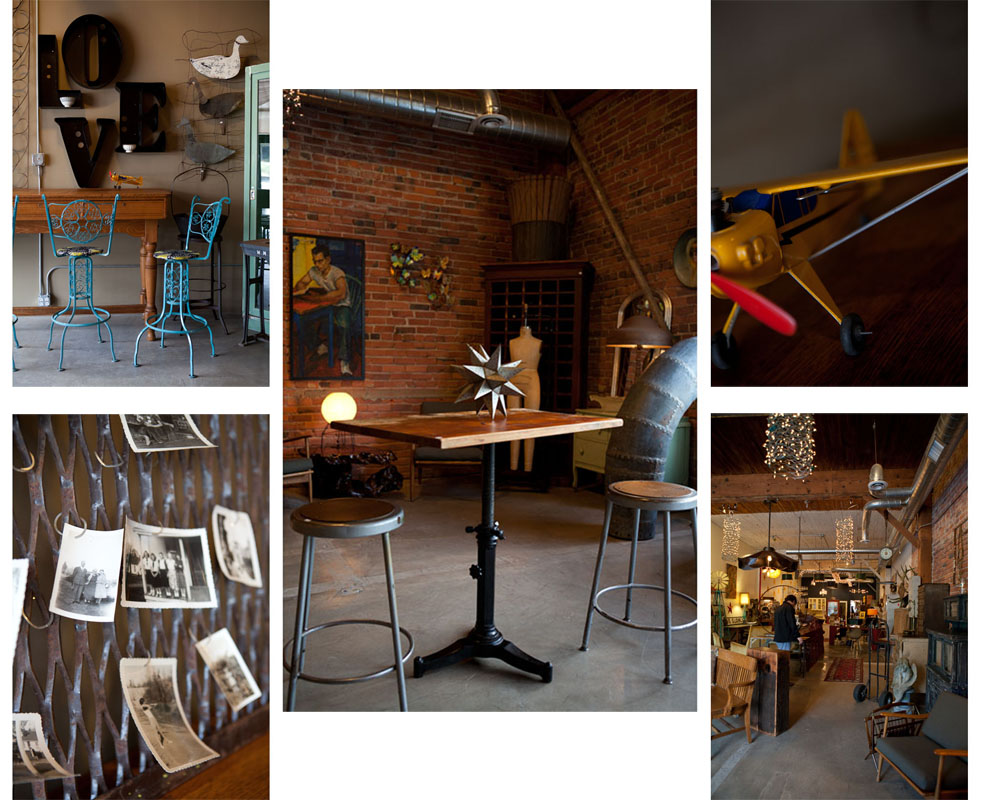 This cute little sandwich shop (below) at the end of the street was sooo enticing. The decor was kitchy but cozy and the menu board outside was full of locally-inspired food. But, being of the uninitiated to the Georgetown area, I managed to pick the one time of day when many of the shops were either closing, or like this shop, were closed for an after lunch break. But on the brighter side, that just means I'll have to go back again!