Lots of new work out in this month's Seattle Met magazine! Â I got to go to some great places for this issue, including the newest Red Mill location, and shot for a few new features in the Dining Out section of the magazine. (Click on any of the photos below to see the full articles)
Starting out I went down to SeaTac to an unexpected find by the airport, Copperleaf, a local/sustainable-minded restaurant at the Cedarbrook Lodge, an outdoorsy retreat tucked into the woods just beyond the airport. Â Though, like the review mentions, the restaurant itself was oddly small and felt a little like a converted lobby area, I was impressed with the caliber of food – everything was beautiful, fresh, and meticulously plated – check it out below…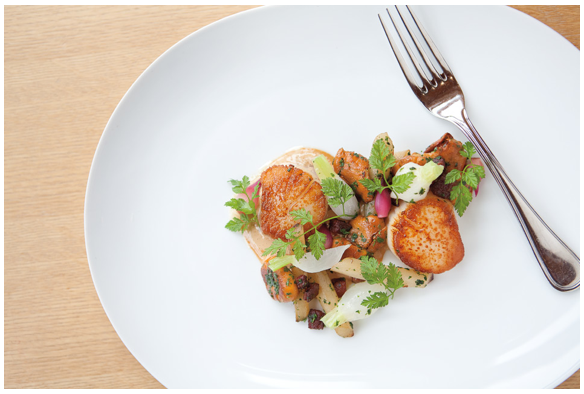 Then I got to go to Red Mill – hooray! Â You would thinking opening another location would mean that the crowds would be a little smaller at each spot, but that definitely wasn't the case here. Â The line started in the rain before the doors even opened, and just kept going for the next hour. Â I got to photograph all sorts of delicious food while I was there, though sadly none of those photos made it online, though if you pick up an issue you can see the onion rings on the table of contents larger than life.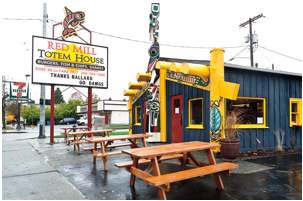 Next stop was at The Coterie Room, one of the restaurants from the Top 25. Â It was nice to go back and shoot again, this time for a new feature of Dining Out, the "deconstructed dish." Â Though the shot is simple, it's a cool idea, and I'm excited to see where this feature goes. (Oh, and this dish was really really tasty, if you find yourself over in the area, I suggest a stop at The Coterie Room)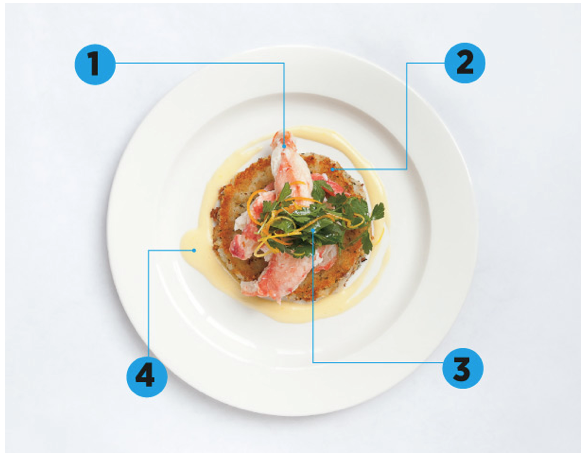 Lastly I got to return to another Top 25 location, though this time it was to the adjacent bar, Artusi, which shares a space with Spinasse on Capitol Hill. Cute little hangout spot that, for a bar, doesn't skimp on the creative food offerings! Â Enjoy!